Maintenance requirements must be kept active so that your structure can function, you can use different types of materials to maintain the cycle of it.
The maintenance cycle occurs every hour, the structure will deteriorate if it does not have the necessary materials inside to function. The deterioration of this will be reflected in the HP of the structure.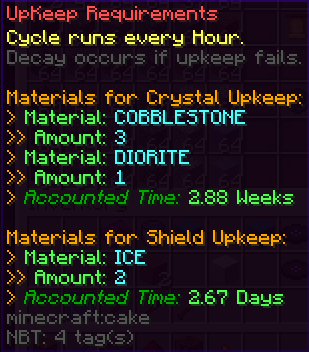 The structure requires energy to work, so provide it by using a Generator or Boiler.
The shield feature needs materials to work, to activate it open the structure interface.
You can activate the Protection state by left clicking and the visible perimeter by right clicking on the Toggle Shield States option.
The radius of protection of this is 22 meters.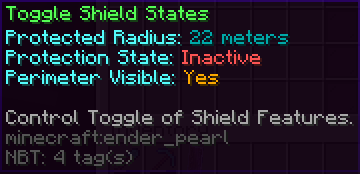 You can use different types of materials and their variants to make your structure work.